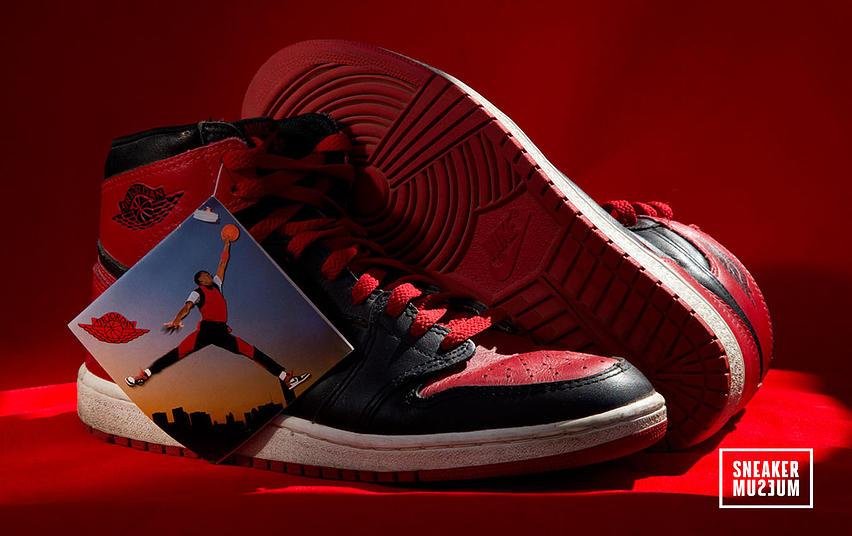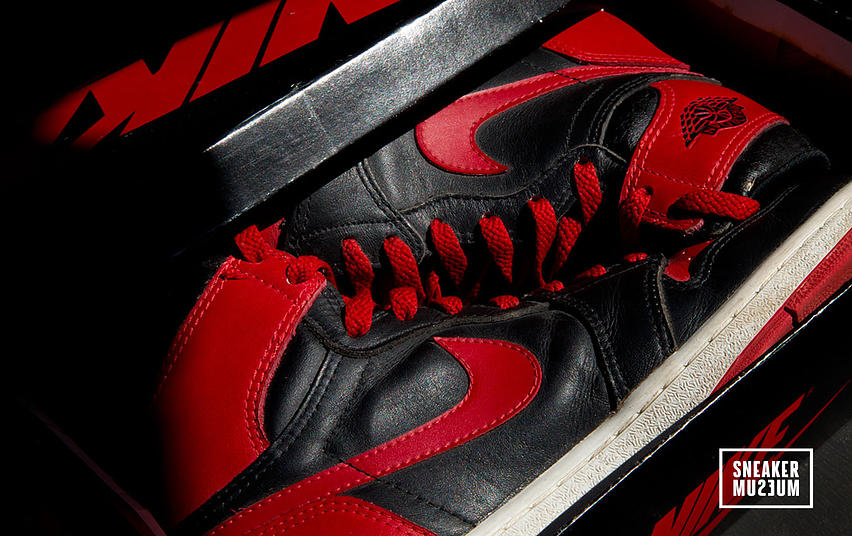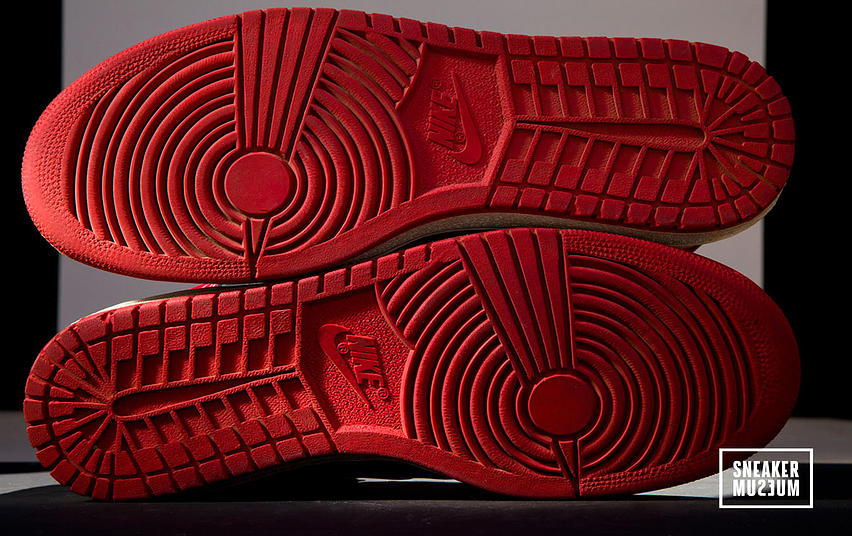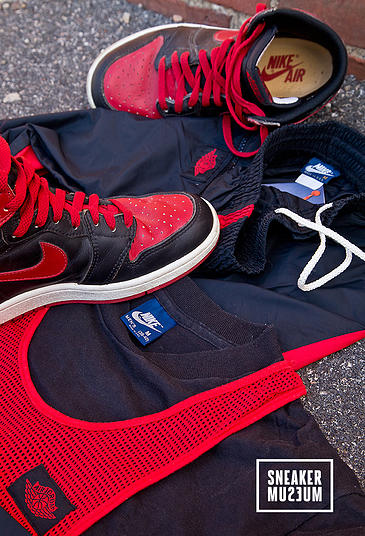 HISTORY
What Nike knew and Portland Didn't
In the infamous 1984 NBA Draft, the Portland Trail Blazers used the second pick of the draft to choose 7'1" Sam Bowie over Michael Jordan. In a way, Portland-based Nike also got second pick that year: Jordan wanted to go with his high school brand-adidas-but as the story goes, his parents convinced him to at least sit down with Nike's founder, Phil Knight. Nike proceeded to woo Jordan with his own shoe line and a $2.5 million contract over 5 years (unheard of for a rookie at the time.) Jordan's first shoe, the original "Air Jordan," was immediately banned by the NBA for its bold, nonwhite colorway. Nike happily paid the $5000/game fine, and a merchandising star was born.
Revolutionizing the Game
Unbeknownst to fans at the time, 1984 marked the beginning of a new era in the NBA. Two men stepped into roles that would change the league forever. While some fans may have had such expectations for the top two draft choices— star center Hakeem Olajawon and 7'1" Sam Bowie, it turned out to be the third overall pick, Michael Jordan, who revolutionized the game. He wasted no time getting started either, winning the Rookie of the Year Award, being voted to start in the All-Star game and averaging 28 high-flying points per game. (Sam Bowie, who had an injury-shortened career, was later named ESPN's worst draft pick ever.)

Who else emerged that year to change the NBA forever? Current NBA commissioner David Stern began his tenure in 1984. His time as Commissioner has included unprecedented worldwide visibility and record TV revenue, as well as controversial moves like player lockouts and dress codes.
Break Dancing Breaks Out
The kids wanted their MTV in 1984, and while at the first-ever Video Music Awards, conventional pop and rock artists took all the category awards, Michael Jackson easily triumphed in the Viewer's Choice category with his short film for "Thriller," which featured street-dancing teen zombies. At this time, breakdancing and beatboxing were coming out from the underground of New York and busting into the mainstream, with Run DMC's critically acclaimed release of their eponymous debut album, which the Village Voice called "easily the canniest and most formally sustained rap album ever." On television as well, this relatively unknown subculture poured into living rooms across America, as PBS aired the documentary "Style Wars" the year before, and dance show Graffiti Rock premiered as a hip-hop answer to Soul Train. The short-lived, now-classic show featured a number of New York City breakdance crews, and was cancelled after only one episode. But although Graffiti Rock didn't take off, the music and style it showcased certainly did, and hip hop fashion showed up on runways across the world.