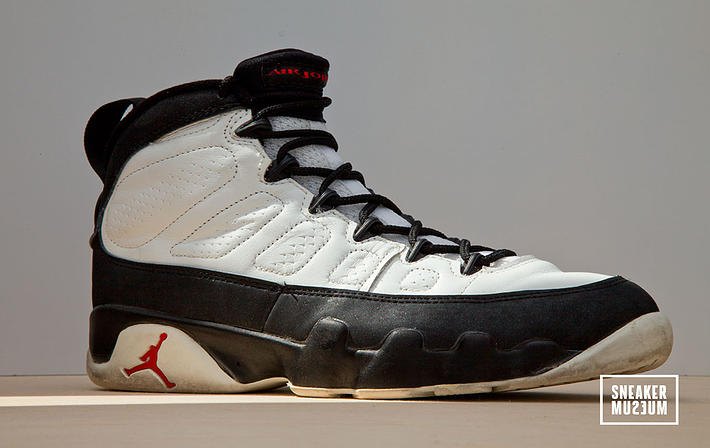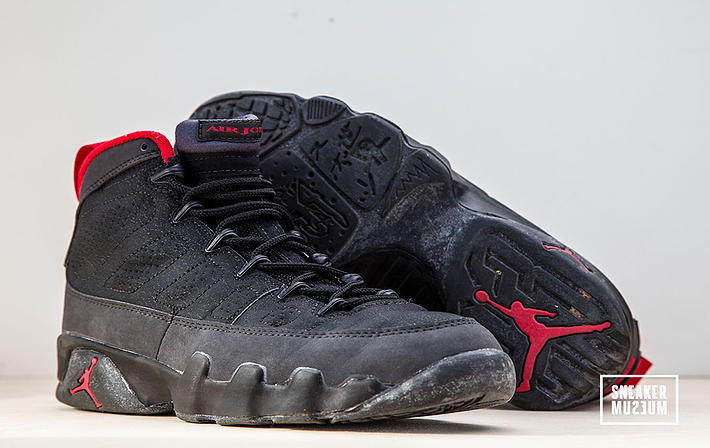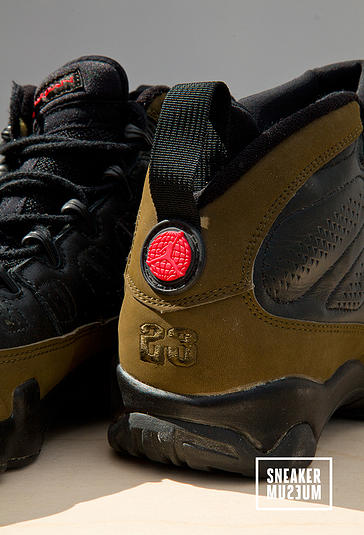 HISTORY
Grandmama's Juice
Does your grandmama dunk? Not many do, but Larry Johnson's dunking Grandmama act took the basketball world by storm. It didn't hurt that "LJ" was beasting in the NBA to the tune of a then NBA-record $84 million contract and the first ever cover of SLAM Magazine. It also didn't hurt that Grandmama was taking on all comers in some high tech Converse AeroJams. While your grandma might offer you orange juice, this Grandmama was hooking it up with React Juice, Converse's new support technology. React Juice boasted an ability to adjust between your heel and ankle.to help you "make quicker cuts and stop on a dime." Other distinctive elements of the AeroJam included a fading, splattered midsole with the Hornets colorway, a bold stabilization strap across the top and LJ's number on both the front and back. While LJ might have been #2, Grandmama and her AeroJams were definitely #1.
Big Shoes to Fill
1993-1994 was not the year that NBA fans expected. Michael Jordan stunned the basketball world in the off-season, declaring his retirement after the tragic murder of his father. His absence left some big shoes to fill, and two big men stepped in to fill them. San Antonio Spurs' center David Robinson won the scoring title (with 71 points in his final game), and Houston Rockets' center Hakeem "The Dream" Olajuwon finished the season with an almost-Jordanian line of NBA MVP, Finals MVP, Defensive Player of the Year and first team All-Star.

In an amazing seven game series over the New York Knicks, Olajuwon came up big while Knicks shooting guard John Starks came up short. First Olajuwon saved Game 6 by deflecting Starks' otherwise game-winning trey, then he went off for 25 points, 10 rebounds, 7 assists and 3 blocks as Houston won Game 7, 90-84. And Starks? A dismal 2-18 shooting night that haunts Knicks fans even to this day.
Critical Mass
Andre the Giant, pro wrestler, actor, and subject of street artist Shepard Fairey's iconic OBEY art, dies. The music landscape gets ever weirder, as Prince changes his name to simply a symbol that no one understands. Wu Tang Clan (consisting of rappers RZA, GZA, Method Man, Raekwon, Ghostface Killah, Inspectah Deck, U-God, Masta Killa, and the late Ol' Dirty Bastard) enters the hip hop scene with the release of their first album, "Enter the Wu-Tang (36 Chambers)." The album was a critical success, and Rolling Stone noted this was for its underground, almost crude production. Touré wrote in his review, "This is hip-hop you won't find creeping up the Billboard charts, but you will hear booming out of Jeep stereos in all the right neighborhoods." On the other hand, Snoop Dogg made radio-friendly hits with softer tones, a noticeable difference between the evolution of East and West coast rap. To further mix it up, Dr. Dre released his classic album "The Chronic," adding fuel to the East/West fire.