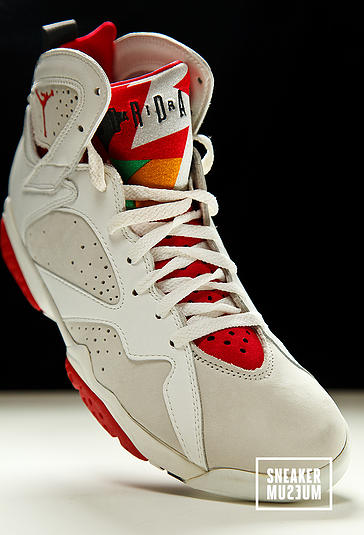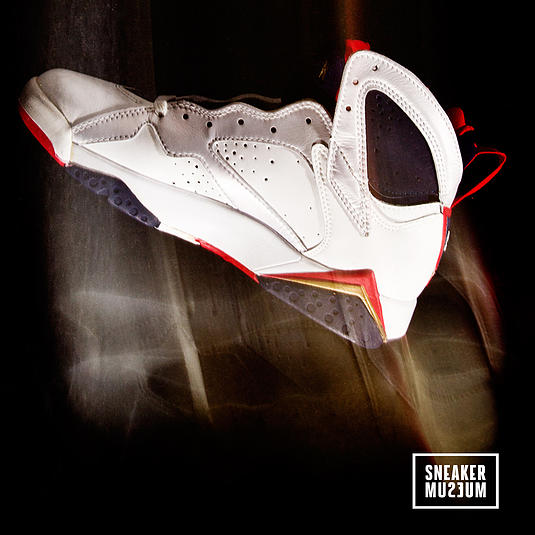 HISTORY
"Fab Five" Fashion
In May of 1991 Jordan led the Bulls to their first NBA Championship. That Fall, the "Fab Five" enrolled at the University of Michigan as the most vaunted recruiting class ever. They became the first all-freshman starting five to make the Final Four, but are better remembered for their Jordan-esque extra-long shorts and their trademark black socks and black Nikes.

In a marketing mix that foreshadowed upcoming tensions in modern college sports, Nike profited handsomely from the new rage, while the team and the University were punished heavily after a federal investigation found that some players had also tried to profit from the set up. Star Chris Webber and several lesser players were indicted for accepting money from a booster to attend Michigan, and all of the Fab Five's victories were annulled.
The Show Stops
On November 7, 1991, Magic Johnson stunned the world by announcing, "Because of the HIV virus I have attained, I will have to retire from the Lakers today." Johnson, the first selection in the 1979 draft, was only 32, but he had already won 5 NBA Championships, 3 NBA Championship MVP awards, and 11 All-Star appearances. His announcement and ensuing HIV community education work was a giant turning point in HIV awareness in America, particularly in the African American community.

Despite his early retirement, Johnson was voted to be a starter in the 1992 All-Star game. His participation created another educational opportunity for players and fans, and he capitalized in a big way—winning the MVP Award with 25 points, 9 assists, and 5 rebounds. He went on to play on the 1992 Dream Team and was later named one of the NBA's 50 Greatest Players of All Time.
Toxic Clash
After the LAPD officers who beat Rodney King are acquitted, Los Angeles exploded in race riots. A toxic clash of angry residents, agitators, police and the National Guard resulted in 53 deaths and tens of millions of dollars of property damage. The Soviet Union officially dissolved and the Cold War ended, but conflicts continued in the former Soviet republics and the threat of Communism didn't dissipate in the US. The Salvadoran Civil War ended, and the anti-Communist, US-backed government maintained control. Apartheid ended in South Africa, and the country is readmitted to the Olympics. The Governor of Arkansas, Bill Clinton, accepted the Democratic Party's nomination for president. Meanwhile, President George HW Bush got food poisoning in Japan and fainted at a state dinner. The video went viral before things went viral.