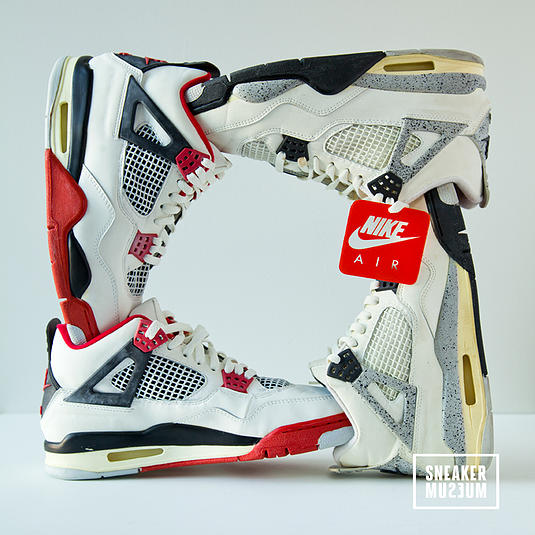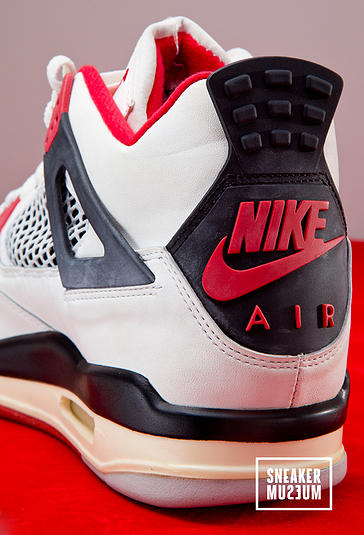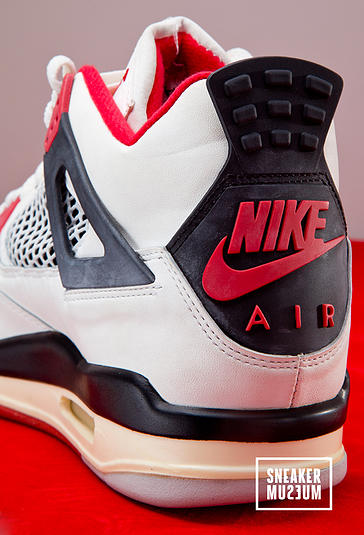 HISTORY
Just Brush It
In 1989, New York Knick center Patrick Ewing became the first basketball superstar to go beyond having a signature shoe line (with Adidas) to having his own brand, Ewing Athletics. Of course, Michael Jordan would go on to have both the more successful line of kicks and the more successful career (6 championships to Ewing's none), but the success of Ewing's shoes made a lasting case for a big man being able to sell shoes.

Ewing could have looked no further than the Knicks' sideline that year to see what he needed to learn from Air Jordans. Knicks superfan Spike Lee loved the stylish Jordan IVs so much he featured them in his hit movie "Do the Right Thing". Sneakerheads the world over went bananas when "Buggin Out" whipped out his toothbrush for an emergency clean after an oblivious biker rode over his precious Jordan IVs on the streets of Bed-Stuy.
An Epic Shot
Never mind the scoring title (32.5 points per game) or the career-highs of 8 assists and 8 rebounds per game. Never mind the
10,000th career point or the 10 triple-doubles over 11 games that helped push the Bulls into the playoffs. What Michael Jordan's season
came down to was one epic shot, scored over Cleveland's Craig Ehlo to send the Bulls to just their third Eastern Conference championship
battle in team history. Afterwards Jordan reflected, "That is probably the biggest shot I've hit…mainly because I put my credibility on the
line." In the Eastern Conference Championship, the Bulls were defeated once again by their arch-rivals, the Detroit Pistons. Doubters began to say that this amazing young player could do it all--except win it all. Such talk fueled Jordan's fire for years to come.
Get Straight
The hip hop world got a blast from the West Coast when NWA released "Straight Outta Compton," widely recognized as the debut of so-called "gansta rap." The album glorified violence and misogyny and had an answer from across the Atlantic in the form of British rapper Slick Rick's "The Great Adventures of Slick Rick," which satirized the chauvinist nature of the culture with narrative raps. But while hip hop was headed in the opposite direction, women gained noticeable ground professionally, and high-powered women appeared on the scene. Fashion and entertainment reflected the new-found power of women, with Donna Karen's popular designs for the upwardly mobile female and Oscar nominations for the cast of "Working Girl." However, as women gained ground, the art world suffered with the untimely death of Jean-Michel Basquiat, who died of an overdose at age 27.