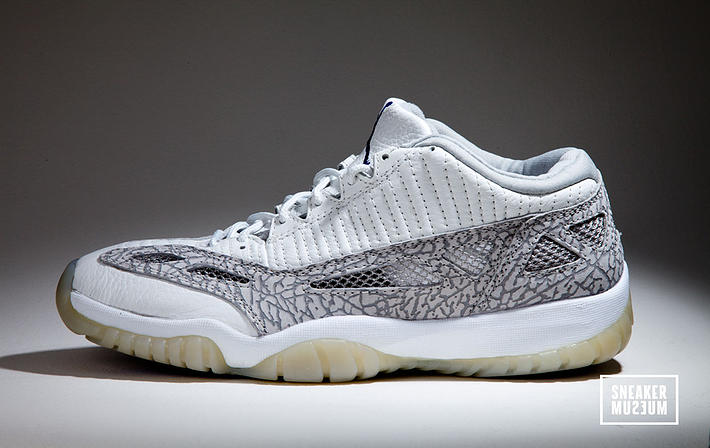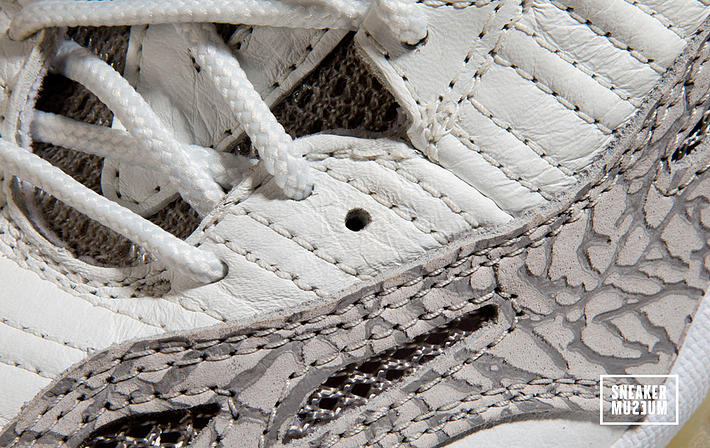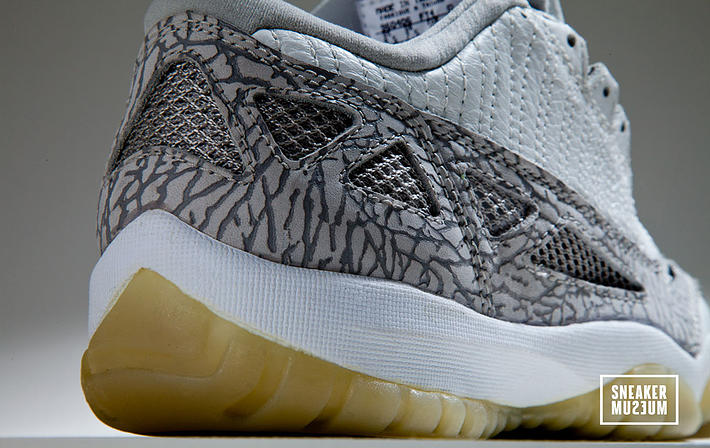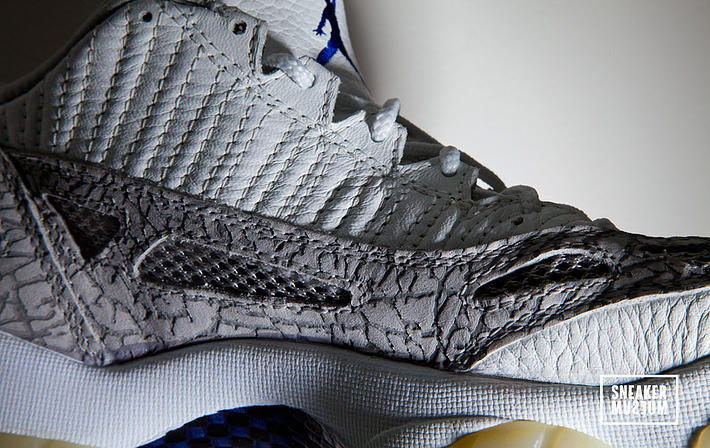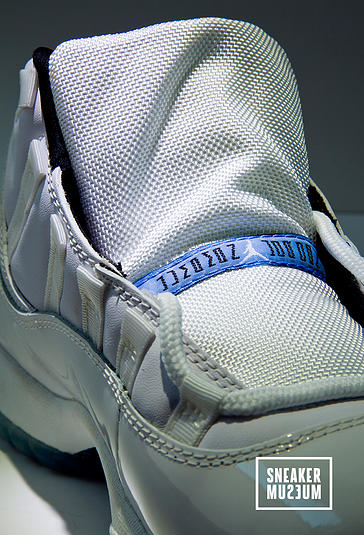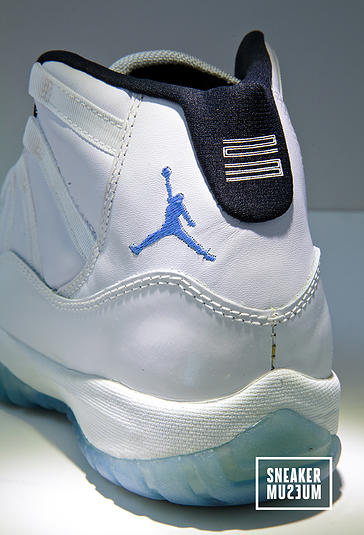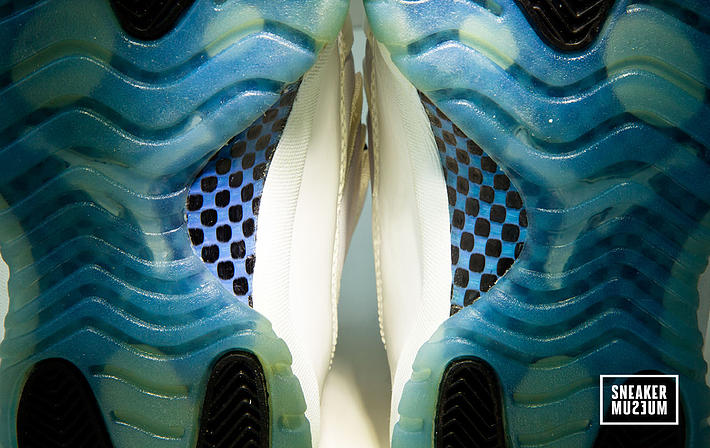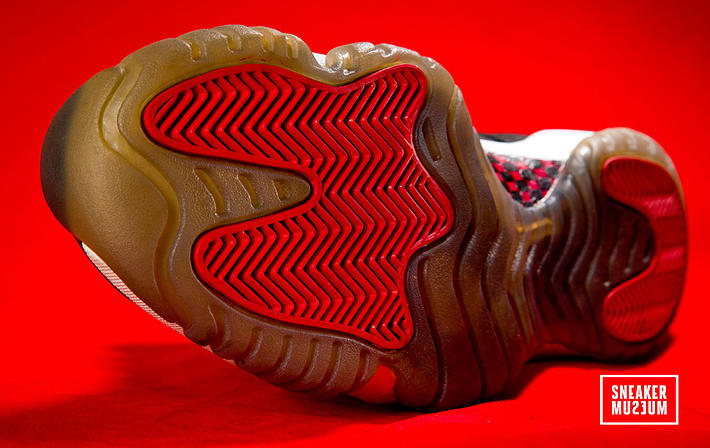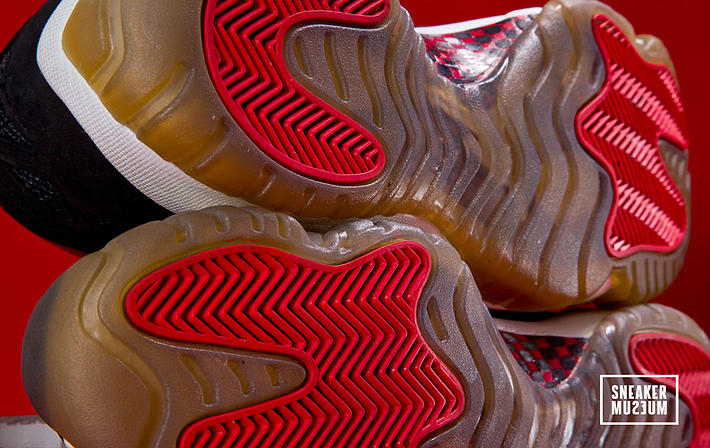 HISTORY
Nike's Trifecta
Just as super-spokesman MJ was capturing another awards trifecta—MVP of the regular season, Finals and All-Star Game—Nike was doing the same. MVP Sneaker? Clearly the Jordan XI with its prom-worthy patent leather toe, Cordura upper, "cool gray" colorway and carbon fiber spring plate. MVP ad campaign? Undoubtedly the brilliant "Lil Penny" series, with the Orlando Magic's Penny Hardaway having all he could handle with his feisty alter-ego, Lil Penny. Voiced by Chris Rock, Lil Penny crossed from ad campaign to pop-culture icon as he chatted it up with stars ranging from Spike Lee to Tyra Banks. MVP movie appearance? Jordan and his XIs saved the day in Space Jam, where his basketball skills rescued the Looney Tunes characters from capture by "Mister Swackhammer" and the alien "Nerdlucks." Not only did the XIs look stunning, but the family-focused film launched a brilliant line of Nike Space Jam apparel.
What's in a number?
Apparently, Michael Jordan did not come out of retirement to settle for a playoff loss. Perhaps to announce his full season return, MJ shed his #45 and went back to being #23. What's in a number? Well, #23 went back to business to the tune of leading his team to an NBA-record 72 wins, while averaging 30.4 points per game, 6.6 rebounds, 4.3 assists and 2.2 steals.

Jordan did not let down in the post-season, leading the Bulls to a 15-3 record, including a sweep of Orlando in the Eastern Conference Championship to avenge the Bulls' loss the previous year. With a 4-2 series win over Seattle, the Bulls won their 4th NBA Championship of Jordan's career, while Jordan became the only player to win the NBA Finals MVP Award at least four times. To top off his return to glory, Jordan was the 2nd player in NBA history to win MVP of the regular season, All-Star Game and Finals.
Landmarks
Bank-breaking rap superstar Jay-Z debuts his album "Reasonable Doubt," a record that brought a new kind of imagery to the genre. Instead of thug living and gagsta rap, Jay-Z popularized the concept of owning expensive cars and jewelry. Pitchfork magazine called it "one of hip-hop's landmark albums" and it's still on a significant number of best-of lists. Jerry Garcia dies. The first installment of the Pokemon series, Pokemon Green, is released in Japan. Queen Latifah wins the Grammy for Best Solo Rap Performance for "Unity." Hip-hop begins to spin in a socially conscious direction with the release of "The Score," the sophomore album from Fugees, which twisted the old stories of street culture and added inspirational and proud beats to the lyrics about the ghetto.